Stained Glass Cthulhu Suncatcher🔥(Free Shipping)
🏵An original detail of your home or garden decor 🏵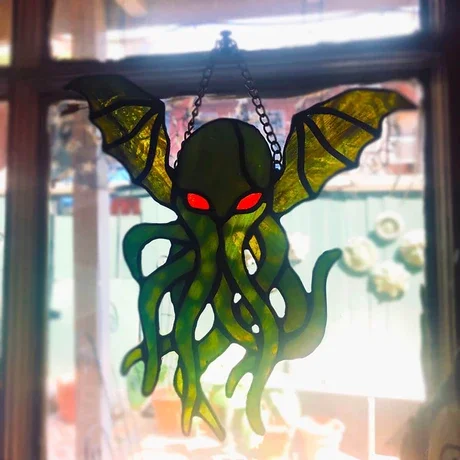 FEATURES
These suncatchers are window hangings made of stained glass acrylic in the Tiffany technique.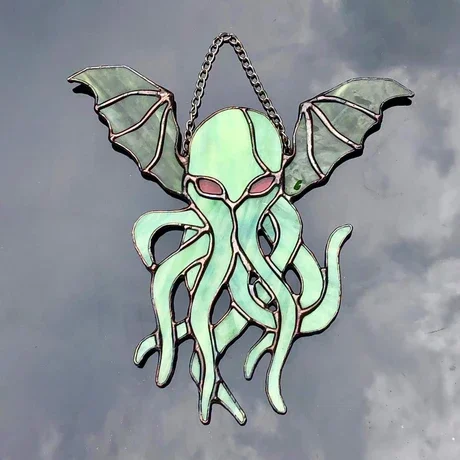 Cthulhu is a fictional cosmic entity created by writer H. P. Lovecraft and first introduced in the short story "The Call of Cthulhu", published in the American pulp magazine Weird Tales in 1928.

Your order will be safely packaged and delivered in excellent condition. These crafts come complete with fixtures for windows.
SPECIFICATIONS
Small:

• Height ~ 165 mm / 6.5 inch • Width ~ 125 mm / 4.92 inch
Large:
• Height ~ 255 mm / 10.04 inch • Width ~ 185 mm / 7.28 inch


NOTE:
Please notice that each item is handcrafted and may vary slightly from the pics.

PACKAGE INCLUDES
1* Stained Glass Cthulhu Suncatcher